Over the last three decades, Multiable deploys and implements numerous POS for over 6,000 companies in Australia, Bangladesh, Hong Kong, Korea, Mainland China, Macau, Malaysia, Singapore, Taiwan, Thailand, Vietnam and other countries.

Over the last three decades, Multiable deploys and implements numerous POS for over 6,000 companies in Australia, Bangladesh, Hong Kong, Korea, Mainland China, Macau, Malaysia, Singapore, Taiwan, Thailand, Vietnam and other countries.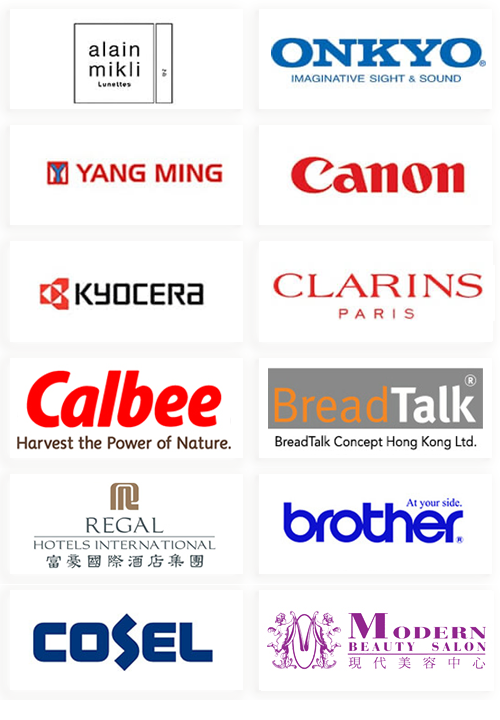 What is POS (Point of Sale)?
Point of Sale (POS) is a business software that enables the processing and recording of transactions between a retailer and its customers at the time of purchase. It is a crucial tool for businesses in Singapore to simplify their retail operations, gain better control over inventory, and prioritize customer satisfaction in decision-making.
At Multiable POS, our system streamlines the selling process by linking selling prices to product codes. This allows cashiers to simply scan the code to process a sale. If there is a need to update prices, it can be easily done through the inventory window. In addition to this, Multiable POS systems offer various features such as implementing different types of discounts, establishing a loyalty program for customers, and enabling more efficient stock control.
By leveraging a POS system like Multiable, businesses can enhance their retail operations, improve inventory management, and provide a seamless shopping experience for their customers. Our system is designed to empower businesses in Singapore with the tools they need to succeed in today's competitive market.
Why is POS System Important?
POS system is vital to consumer businesses in multiple ways. Multiable POS, in particular, can help businesses drive loyalty and growth in an organized yet easy-to-use manner. Multiable POS is capable of managing various aspects of a business, including online store, sales, purchasing, accounting, warehouse, retail, production, and logistics. Thanks to the seamless integration with ERP, you can check stock or financial status online at any time, enabling better decision-making.
In today's fast-paced digital world, omnichannel retailing is the future. Multiable POS allows businesses to combine their online and retail stores, making it necessary to manage general operations and day-to-day activities. At the POS, the merchant calculates the amount owed by the customer, prepares an invoice, and indicates available payment options. Various devices, such as weighing scales, barcode scanners, and cash registers enable merchants to calculate the amount owed, while payment terminals and touch screens are available for payment.
Our POS system offers multiple benefits, including electronic payment, customer self-service, and mobile warehousing. It is user-friendly, intuitive, and easy-to-learn with consistent formatting and keystrokes. It supports various input methods, including mobile scanning, eliminating the need for expensive barcode scanners at POS. Moreover, Multiable POS can flexibly adapt to different retail businesses, from a single shop to hundreds of chain companies.
By leveraging the features of Multiable POS, businesses can streamline their operations, enhance their performance and ultimately, drive business growth.
Can a Standardized POS Cater to our Unique Needs?
Absolutely! We understand that your business has unique requirements due to local taxation laws and culture. It is crucial to have a Point of Sale (POS) system that can adapt to these specific needs. Fortunately, with Multiable POS, you can rely on an enterprise-class POS system that is flexible enough to cater to your requirements.
In the past, standardized POS systems often came with the drawback of expensive customization fees and lengthy localization processes. However, with Multiable POS, those problems are a thing of the past. Our POS system has been developed with a global vision, thanks to our strong presence in both Hong Kong and Singapore, which host a large community of multinational headquarters.
Multiable POS, which has been widely adopted in areas such as China, Hong Kong, Macau, Malaysia, Singapore and Taiwan, is powered by a no-code approach. This means that customers from every corner of the world can easily customize Multiable POS to fit their unique business needs without undergoing a laborious customization process.
With Multiable POS, you can be confident that our POS system will meet your specific requirements, regardless of your location. We are committed to providing you with a seamless and customizable solution that aligns with your business's unique needs.
Is POS only for large enterprises?
No, POS systems are not exclusive to large enterprises. In fact, POS systems are becoming increasingly popular among businesses of all sizes, including e-commerce companies. Whether you have a small or large company, implementing a POS system is like hiring a multi-tasking employee that can effectively solve manpower shortages.
A POS system offers numerous benefits to businesses regardless of their size. It helps reduce operating costs, increase competitiveness, and boost turnover. With a POS system, you can track and analyze promotion performance, as well as track each transaction, providing valuable insights for better decision-making. Additionally, a POS system can help businesses meet the requirements of the General Data Protection Regulation (GDPR) of the EU, ensuring the security and privacy of customer data.
At Multiable, we offer POS solutions for both small and medium enterprises (SMEs) and large enterprises. Our POS systems have gained wide adoption in various locations, including Hong Kong, Singapore, Malaysia, China, Taiwan, and more. We are committed to providing POS solutions that cater to the needs of businesses of all sizes, helping them streamline operations and achieve their goals.
We provide POS for SME and enterprise, which are widely adopted in Hong Kong, Singapore, Malaysia, China, Taiwan and other places,
Click to know more about Multiable POS or contact us for further information.
Modules
Chain store management
Membership management
Member self-service portal
Price Robot
Promotion management
Stored value facility
Highlights
Birthday and volume discount
Coupon management
Cross brand / shop VIP management
Encrypted membership database
Pre-scheduled rule-based EDM campaign
Seasonal promotion
Stored value card management
Support main card and supplementary card
Real-time integration of product database among e-Commerce, ERP and POS
Real-time integration with finance system