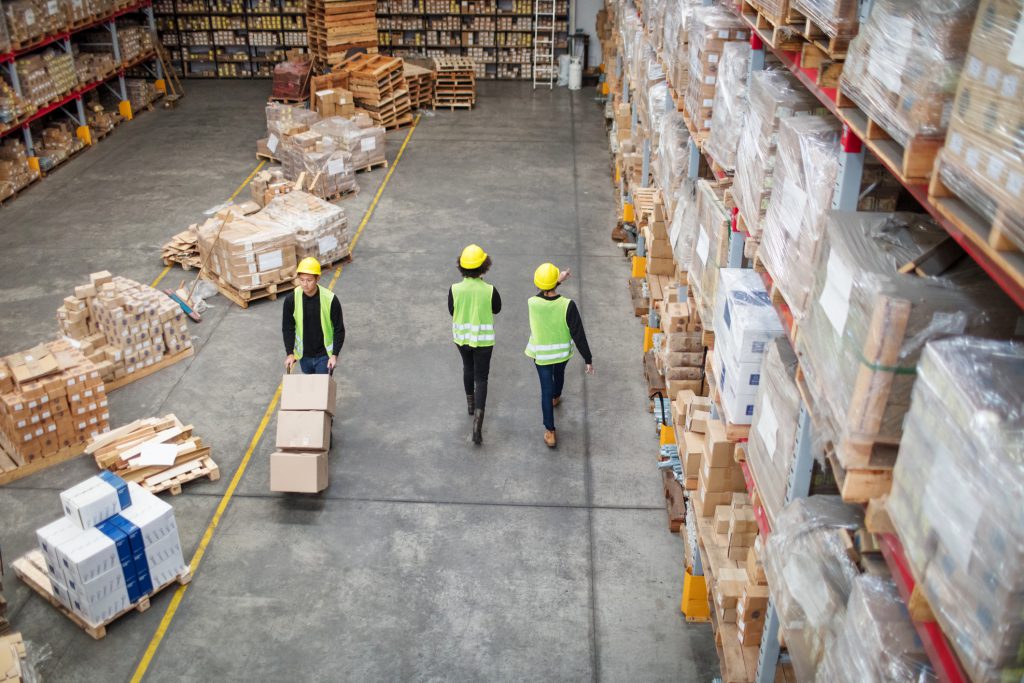 Give employees real-time insights into inventory
When you offer accurate and timely insights into inventory from anywhere and on any device, all of your employees benefit. Sales teams have instant insight into actual inventory, enabling them to answer questions quickly and set customer expectations. Manufacturing teams get visibility into raw materials, WIP and parts across the whole organization including multiple warehouses and shop floors. Front office employees can search for opportunities to reinforce customer relationships and increase sales.
Accelerate shipping times with faster picking
Faster picking means better turnaround times and happier customers. the proper WMS should optimize picking supported your business requirements including support for FEFO, FIFO, zone-based picking, wave picking, or guided picking logic with serpentine pick paths. Your WMS solution should even be ready to guide pickers to alternate locations when needed thanks to insufficient stock or if an item is missing or damaged.
Respond to recalls quickly with lot and serial traceability
Recalls become much easier with an integrated WMS. Automated tracking and documentation provide instant traceability, allowing your business to manage and control recalls faster with minimal disruption.
Increase manufacturing efficiency with connected data
Your WMS should assist you optimize resources. This includes scanning staple to figure orders and increasing finished good amounts against manufacturing orders. you'll also want support for WIP sequence tracking and automatic data collection (ADC) and barcoding.
Improve customer satisfaction with fewer picking errors
A WMS can assist you eliminate picking errors which can cause faster and more accurate order fulfillment. search for a WMS that supports the simplest and most durable barcode scanning also as a simple to find out and use software interface.
Control costs with efficient warehouse management
Warehouse workers must be efficient and productive in the least times. By reducing the time spent on checking out lost items or expecting paperwork, the proper WMS will increase your warehouse efficiencies in product put away, movement, and fulfillment.
Empower warehouse managers with actionable metrics
Your managers need access to key metrics so as to reply to challenges and manage costs. Real-time dashboards with role-relevant information empower your workers to proactively make decisions. Key performance indicators (KPIs) like warehouse and employee performance provide one view of the reality across your operations.
If you'd like to know more about how Multiable ERP system can help your business grow, contact for a free consultation with one of our experts at Multiable.