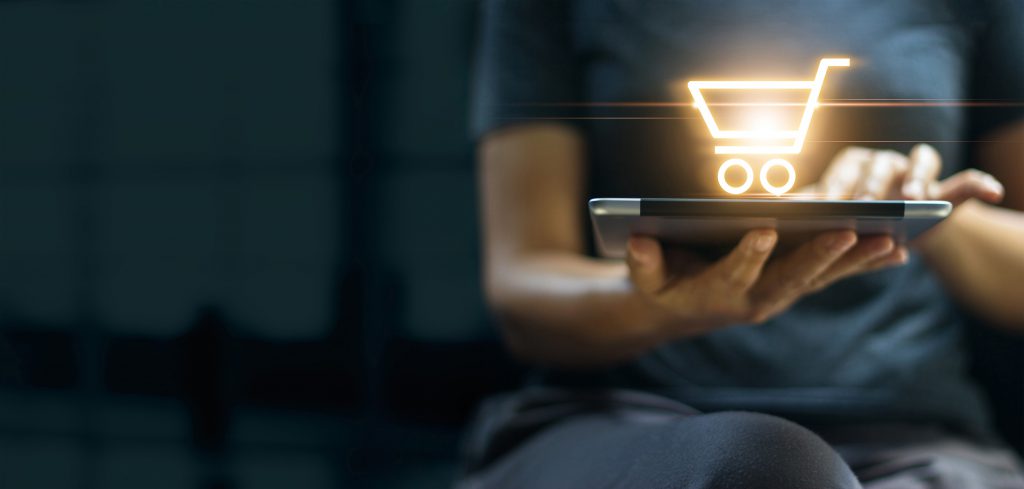 It is not a cakewalk for eCommerce businesses to manage their daily operations on multiple platforms and applications. During this case, an integrated system is essential to connect the ERP, POS, eCommerce, sales channels, and other systems to make a centralized database. 
This blog will help you understand what is integrated eCommerce and why it's necessary for your business to flourish like never before. 
The first question one may need is, what exactly is integrated eCommerce?
An integrated eCommerce solution allows seamless use of all the info in-store from your ERP and other systems to empower your eShop.   
Basically, it directly connects the ERP system to your eCommerce store without a third-party connector's intervention. The integrated eCommerce solution is partially installed within the ERP system. Its functioning is  faultless, unlike other complex integrated solutions.
Why is integrated eCommerce important for your business?
An integrated eCommerce platform enhances the efficiency of managerial and organizational productivity. 
Integrated eCommerce helps save time, manage manual workload, and back-office work automatically, therefore delivering better output. Of these tasks are performed at ease by using an arrangement of integrated functions to handle the business. Integrated eCommerce enables error-free data updates with the assistance of its speedy and consistent applications. 
1) Inventory Management and Prompt Updates
It's not a secret that the online retail space is dynamic and too competitive. Many products get sold a day, and many transactions happen from countless accounts. In these scenarios, if your prices aren't set by studying your competitor's pricing, or if the products don't satisfy the consumer trends, then this is undoubtedly a major issue. 
Therefore timely updates and stock control are a must. Updated information on all the activities gives a far better customer experience. Thus, an integrated eCommerce solution helps provide real-time information, preventing a product or pricing calamity. For instance, when a customer places an order on the front-end, the integrated system automatically updates the back office accounts and stock. It also helps you monitor and forecast accurate production capacity and material shortages based on the historical data. The two-way integrated application allows providing all these predictions with numbers and customer behaviors, further saving you from underselling or overselling issues. 
2) On-Time Delivery
Meeting your customer's expectations and delivery requirements is always on your priority list, isn't it?
Many businesses face problems with delayed delivery, which results in credibility issues and loss of customer base. If not given the needed attention, insufficient delivery time can damage customer relationships that may turn irreparable. 
Integrated eCommerce software makes sure the order flow is smooth, seamless, and flawless. An integrated eCommerce platform's automatic information provides instant information and an organized, productive flow of information and accurate data. An integrated quoting system is reliable, precise, and instantly suggests possible delivery dates by analyzing the assembly floor and warehouse data. Besides, an integrated eCommerce platform ensures that the orders aren't missed, which deliveries are rolled-out on time.   
3) Better Customer Experience
In today's digitized world of competition, one question that daunts every merchant's mind is, how do you stay ahead of your competitors? The answer is simple. Keep your customers satisfied! Above all, a happy customer is an asset for any business. 
Integrated eCommerce helps keep your customers satisfied and updated with the real-time availability information related to price, inventory, order tracking, and much more. 
Also, integrated eCommerce enables you to carry out integrated marketing via features like email, direct, social media, automated marketing, online advertisements, and more. It helps you directly cater to your customers' requirements, retain your loyal clientele, and increase your customer base.    
4) Managing Finance and Accounts
Many businesses manage their finance and eCommerce platform in silos, thereby creating a dip in information sync between the two systems. 
Don't you think it is a blessing to manage all the financial information you need from a single online database? Well, an integrated eCommerce solution does precisely the same. 
It saves time and reduces errors by automating payment transfers and sales data from the front-end store to the back-end financial system. It helps your finance team access data they need, any time, anywhere. It helps in accessing sales revenue information, carrying out accurate financial reporting, managing accounts and payrolls, preparing budgets, and also handling all the financial transactions in real-time.  
5) Better Efficiency and Decision-making
A retailer usually maintains three separate databases: financial data, product data, and consumer data. Although these databases have entirely different information, it's essential to study them together before making crucial business decisions.
If these three are stored in separate systems, it's challenging to make the most of the real-time data available at disposal. Therefore, an integrated eCommerce platform enables optimum utilization of data resources and enhances productivity and efficiency.
For example, an integrated and automatic sales process avoid wasted on time-consuming tasks. It enables your sales team to spend longer time where it matters most – Interactive selling! It is wise to spend time nurturing personal relationships with prospects; eventually, you tend to convert them into loyal customers.
With the above mentioned and a lot of more advantages of integrated eCommerce, you can be hands-on with business operations and also improve customer relations. 
If you'd like to know more about how Multiable ERP system can help your business grow, contact for a free consultation with one of our experts at Multiable.