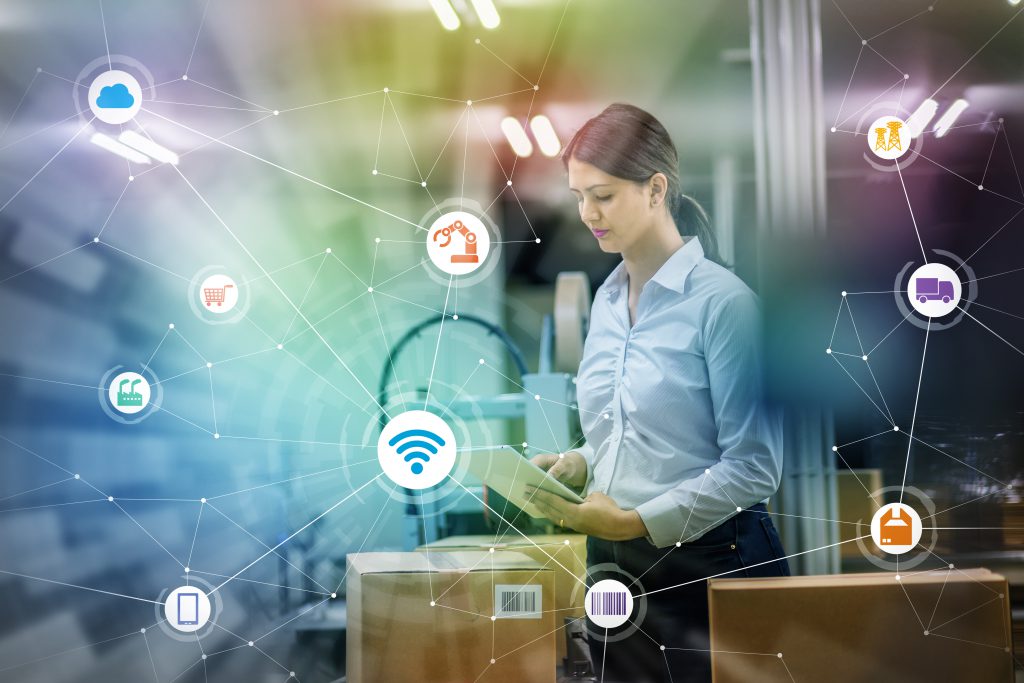 The disruption caused by the COVID-19 crisis has quickly changed the way Americans and others around the globe conduct business. Many have shifted their focus to online endeavors to continue serving their customers. Not only does online marketing allow your current customers to deal with you remotely, but it also opens up new revenue sources with customers in other areas.
But even with the incentive of more and better customer service, some manufacturers are hesitant to open up a digital commerce site. A look at the benefits of e-commerce and suggestions on how to start may allay some of their reluctance:
Why manufacturers need digital transformation
The B2B manufacturing industry is not the same as it was even a few years ago. Now, the customer is in charge. Tech-savvy consumers have more choices than ever before, and they can demand not only the products they want but also how they want to shop and have them delivered. As customers' preferences become more digitally driven, manufacturers that serve clients only through phone, email, or in-person risk missing out on increased sales.
According to Digital Commerce 360, 80% of companies still depend primarily on their internal sales force to drive revenue. Nearly three-fourths of manufacturers—70%—don't have a comprehensive digital commerce strategy in place.
In today's business world, that is not good enough, and here's why:
* 75% of B2B product purchases are made online.
* 1 in 3 buyers would choose a vendor solely based on the ability to place, pay for, track, and return orders online
* Customers want accurate information about inventory, product details, order history, and available discounts.
* Customers also want self-service capabilities and 24/7 accessibility.
* What you invest in customer relationships will, in turn, bolster your business.
The advantages of e-commerce for manufacturers are clear: if you can provide a convenient and informative online buying experience for your B2B customers, you will be their go-to supplier. And they'll likely be loyal to your business and keep coming back.
Your customers' world is online. Your business should be too.
How to get started with manufacturing digital transformation
Transforming your operations to an online environment with minimal disruption can initially feel like a challenge. But with the right tools, the right procedures, and the right guidance, it doesn't have to be.
Here's what may be most surprising:
Your organization won't need to change radically for you to add e-commerce. Most of your processes can remain the same. You'll just be adding another channel for your customers to do business with you. As long as you choose the right e-commerce partner, you'll have a strong foundation and a path to a hassle-free e-commerce project.
Choose a B2B e-commerce solution that integrates seamlessly with your ERP system. That way, your team can still work with your current system while improving their workflows.
These benefits were achieved without a significantly increased workload for their employees and without requiring unnecessary data maintenance or synchronization.
The business impact of manufacturing digital transformation and e-commerce
Manufacturing digital transformation is not only about buying and selling and engaging customers online.  E-commerce is a business tool that will help your organization benefit from broader digital transformation and business evolution initiatives.
This has proven true for many manufacturers who have already invested in strategic e-commerce. According to user-satisfaction surveys,
44% of B2B businesses believe e-commerce is key to digital transformation because it drives customer experience and streamlined integration across their tech stack (including ERP systems).

Over 75% of B2B organizations feel e-commerce helps them meet business goals, including supporting innovation and playing a role in the organization's broader digital transformation plans.
If you'd like to know more about how Multiable ERP system can help your business grow, contact for a free consultation with one of our experts at Multiable.