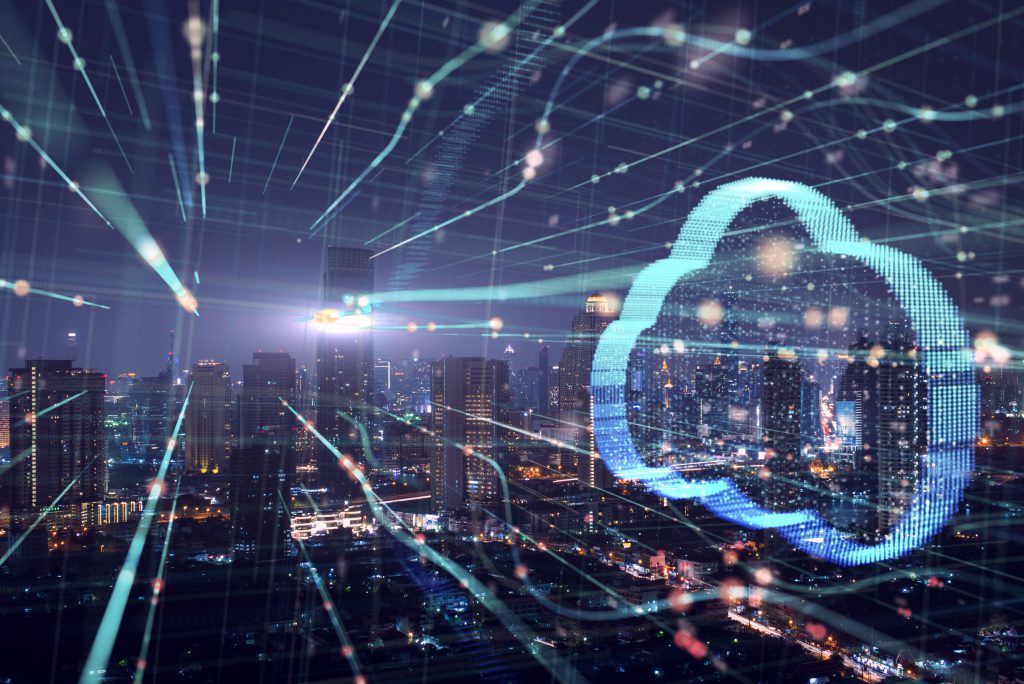 Working remotely is not any longer just a monthly occurrence or occasional necessity – it's become an everyday reality for many people across the country with the outbreak of the novel coronavirus. Ready or not, businesses have implemented teleworking protocols and closed brick and mortar offices for an unknown period of your time. For businesses counting on on-premises business management solutions while they work from home or in other remote scenarios – difficult is an irony. Businesses operating within the cloud, however, are likely encountering minimal disruption to their processes.
By utilizing cloud ERP systems, businesses have access to really mobile solutions. With cloud-based ERP, the 'office' is often anywhere team members are, helping them remain productive, connected and even innovative. additionally, core business functions like accounting and distribution don't need to suffer.
Outlined below are 3 ways that cloud-based ERP systems help businesses embrace the new normal, maintain day-to-day continuity, and lay the inspiration for fulfillment following COVID-19.
Awareness
Cloud ERP systems allow users to require their business with them and continuously access data in real-time. Employees do not need to believe in in-person meetings or paper files. The single-source data of an ERP system is usually accessible, wherever there's an online connection. Additionally, cloud ERP systems are automatically updated, guaranteeing businesses are operating with the newest, most accurate information.
The best cloud ERP systems provide not just browser-based access but also Android and iOS native apps that provide a convenient thanks to seeing dashboards and business performance metrics for a user's specific role or to execute simple tasks like approvals while truly on the "Go." Being empowered with information that's always accessible means having the ability to form agile decisions once they are most pressing. With data at their fingertips, teams can anticipate with a critical eye, evaluating the way to best meet customer needs now and within the future.
Efficiency
A fully integrated cloud ERP system will help maintain an equivalent level of efficiency that companies expect during a traditional office environment. Cloud-based technology provides a 360-degree view of the business, allowing teams to quickly generate reports, track profitability, review product information, and manage relationships with customers – ensuring proactive and sensible deciding. During a rapidly evolving crisis, businesses must be nimble. Cloud ERP fosters transparency and accountability by identifying opportunities to streamline processes and eliminate waste, from procurement to accounting to the factory floor. Cloud ERP also enables collaboration with third parties like consultants and vendors by offering easy ways to share data and knowledge. These features transcend improving functionality and instead improve a company's ability to reply quickly and decisively to challenges.
Personalization
User interface personalization may be a means of adjusting the ERP software to suit the customer's needs. Low code, no-code personalization allows users to change their cloud ERP solution without counting on a programmer or developer to write down code. Instead, users can tailor their cloud ERP system to the business' individual needs.
Personalization is about relevancy – what's meaningful to an SMB, including the reports, KPIs, charts, and more that ought to be reflected during a way that's cohesive and streamlined. During these unprecedented times, enterprises need solutions that will swiftly and simply conform to their needs – solutions they will control. Cloud ERP grants that sort of control to tailor to specific objectives.
As the modern workplace changes in response to those uncertain times and leaders consider how they will improve their businesses, the enterprise resource planning (ERP) industry will get to adapt to satisfy customer needs. For businesses operating on legacy systems, it's not too late to migrate to the cloud. In fact, now may prove the right time to rework business management practices and lay a foundation for the longer term. Cloud-based ERP systems offer one source of truth that affords businesses connectivity, flexibility, and innovation that's simply not available from legacy solutions.
If you'd like to know more about how Multiable ERP system can help your business grow, contact for a free consultation with one of our experts at Multiable.