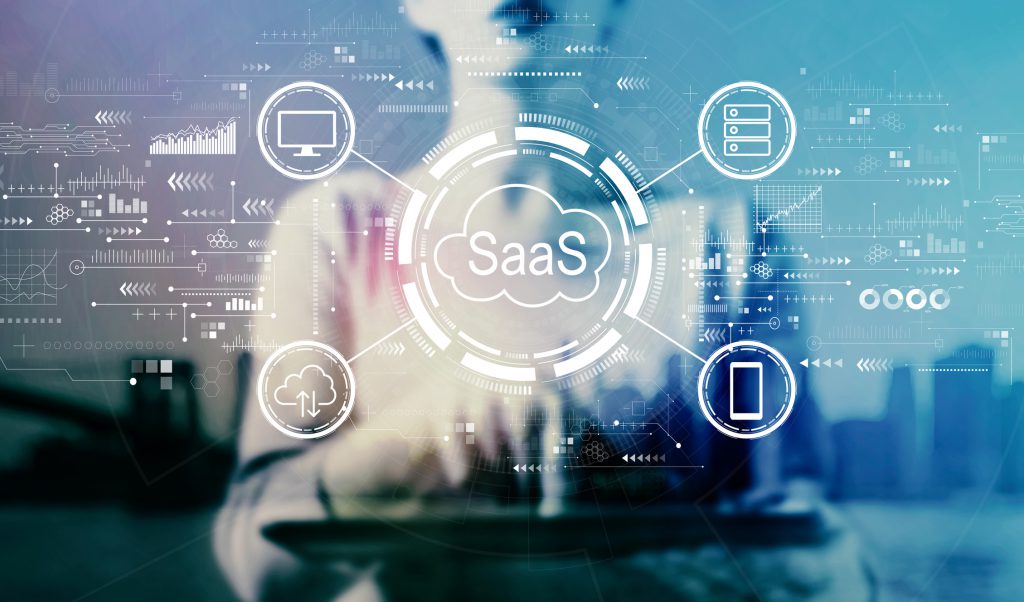 SaaS (Software-as-a-Service)
SaaS is a method of software delivery. You can access data from any device with an internet connection and a web browser. The software is written, maintained, and hosted by the software vendor. Most of the time, you purchase this solution on a rental basis because it is web-/HTML-based. The software vendor hosts and maintains the servers, databases, and code. There are two varieties of SaaS. Vertical SaaS is a solution that focuses on the specific needs of the industry, for example, rental or transport. Horizontal SaaS focuses on the needs of a specific role within the company, for example, marketing, sales, or HR.
Benefits
SaaS is much cheaper because the vendor hosts multiple customers at the same time. This is especially beneficial for smaller companies. There is no need to worry about maintenance and security because the company that hosts the software takes care of this. Because of the multi-tenant character of this solution, the vendor tests and improves the system many times. This makes it a stable solution.
Disadvantages
One drawback to SaaS is that you do not have an indefinite license; you are dependent on your vendor. This means your vendor can raise the monthly costs or stop renting it out altogether. Even though it is cheaper in the short term, in the long run, it can turn out to be more expensive than hosted software. Before choosing which solution is right for you, always consider what it will do for your rental company in the long run. Make certain to ascertain your contract to see what you're agreeing to considering the possession of your data. your contract to see what you're agreeing to consider the possession of your data.
If you'd like to know more about how Multiable ERP system can help your business grow, contact for a free consultation with one of our experts at Multiable.